MESSAGE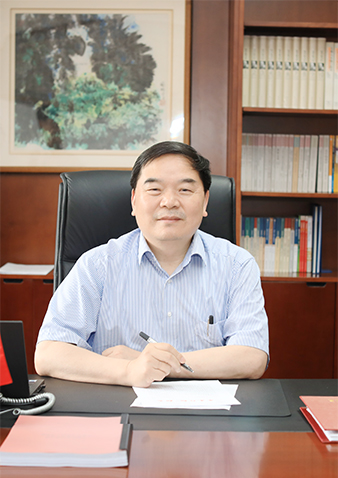 BAO Xinhe
President of the University of Science and Technology of China (USTC)

University Leadership
Welcome to the University of Science and Technology of China, "the cradle of scientists" in China!
USTC was established by the Chinese Academy of Sciences (CAS) in 1958. Ever since then, it has continuously served the nation as an innovator in quality education and scientific research by focusing on exploring new frontiers in science and nurturing young talents with global perspectives. Now the University is home to 16,245 gifted students and 2,050 dedicated faculty members, and offers customizable programs and exceptional extracurricular activities to all the students.
USTC has made outstanding contributions to the development of Chinese education, and its excellent research facilities create rich opportunities for our future scientists to reach for more. In 1978, USTC set up the first "Special Class for the Gifted Young" and the first graduate school, which were considered the most remarkable achievements in modern Chinese higher education history. USTC is also the only university that operates two national laboratories on campus, the National Synchrotron Radiation Laboratory (NSRL), which is the first national laboratory in China; and the Hefei National Laboratory for Physical Sciences at the Microscale (HFNL), one of the six national research centers approved by the Ministry of Science and Technology (MOST) of PRC.
USTC has a glorious history in fundamental sciences and research. In the past decade, we have made significant achievements in the fields of quantum physics, nano technology, artificial intelligence (AI), engineering and biomedical sciences. We sent Mozi, the world's first Quantum Communication Satellite, and Wukong, the China's first Dark Matter Particle Explorer, into the space. In 2020, we developed the "USTC protocol" to treat COVID-19 patients, which has been widely introduced to more than 20 countries.
USTC provides a wide range of opportunities to help students develop a global perspective and cultural sensitivity, and has earned its international reputation by collaborating with more than 210 top universities and research organizations all over the world. In the Nature Index 2020, USTC was ranked Top 4 on academic in the global universities and Top 1 in China; in the U.S. News Rankings 2020, the 3rd place of the best global universities in China.
I believe that a new chapter for USTC has begun. We look forward to more extraordinary achievements as we keep our faith in the original aspiration and mission. The USTC community will continue to grow with strength and perseverance following its traditions and innovative spirit.
Welcome to USTC, and I sincerely hope you enjoy experiencing a wonderful and unique USTC culture.
BAO Xinhe